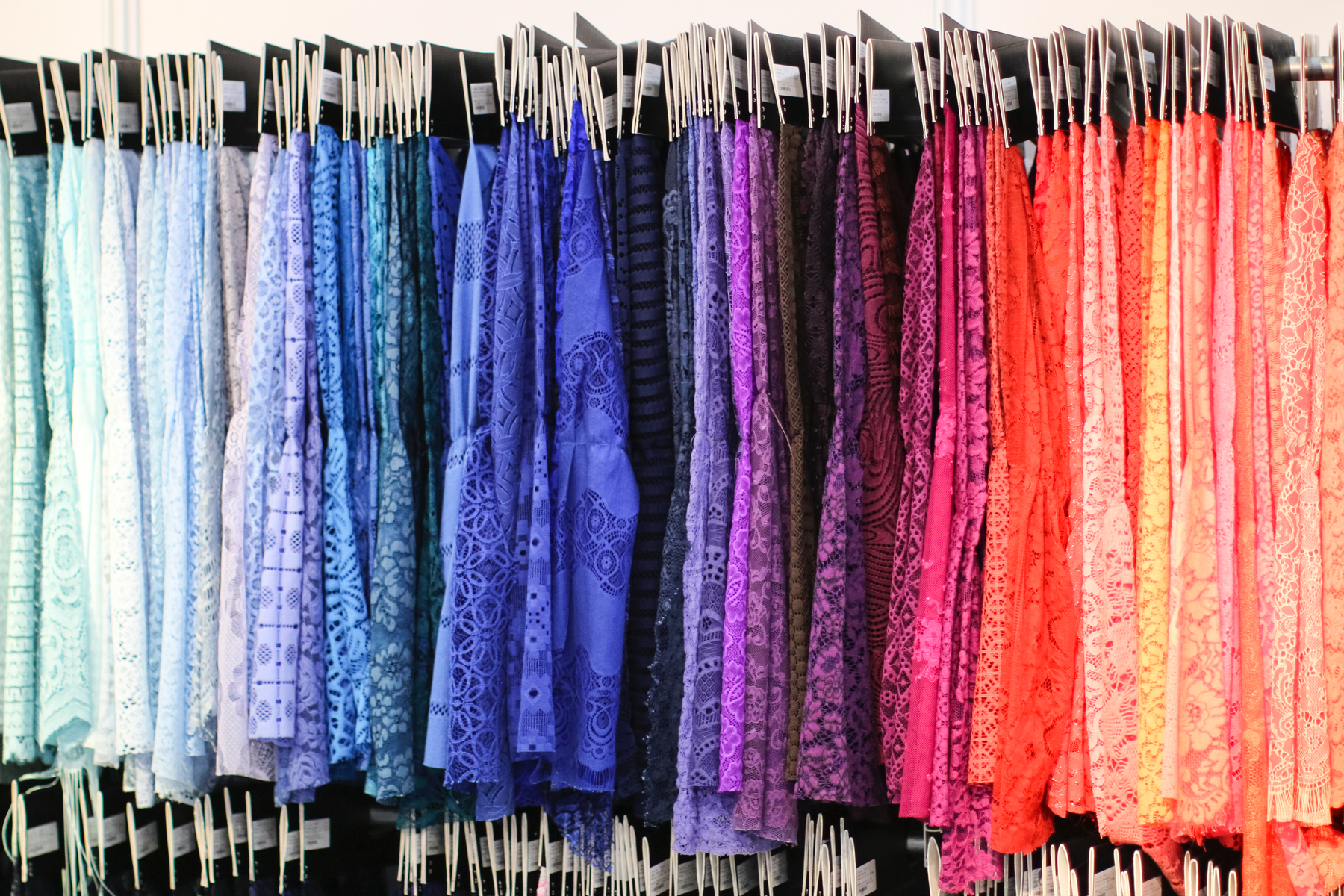 FABSCRAP provides convenient pickup and recycling of textiles for businesses in New York City
MAKING IT EASY
Service fees depend on the frequency of service and the volume of material.
LABEL ADDITIONAL ITEMS
No need to take fabric off rolls! Please mark all fabric rolls and any non-FABSCRAP-bag containers or boxes as BLACK or BROWN for proper processing.
LEAVE HEADERS AND TAGS ON
Please leave paper and cardboard headers and tags on the fabric swatches. It saves us time and helps us identify the fabric while sorting.
ON-CALL PICKUP
If you are unsure how often you will need pickup, the on-call option offers the most flexibility. Simply call, email, or request pickup online when you're ready.
REGULARLY SCHEDULED PICKUP
After the first few pickups, we can schedule service on a regular interval that works best for you - weekly, every other week, monthly, every other month, quarterly, etc.
When requesting pickup, please let us know how many bags you have full, if there are any rolls or other items for pickup, and how many replacement bags of each color you will need. We schedule pickups once a week and will add you to the next open route. We'll provide an estimated arrival window the day before pickup and contact you when we arrive.
FABSCRAP bags are reusable! Each holds ~40-50lbs of fabric. During a pickup, full bags are replaced with empty bags, so you can keep recycling. Order as many as you need in each color to get started.
BLACK BAGS
Use black bags for any material with proprietary patterns or logos. Nothing from black bags will be reused or resold.
BROWN BAGS
Use brown bags for everything else! This material will be evaluated for reuse and resale before being recycled.
THE FINE PRINT
SERVICE AGREEMENT: You agree to sort material into brown and black bags, keep the bags safe, let us know when they are full. FABSCRAP agrees to handle the material properly, share stats annually or upon request, and maintain proper insurance. We also ask your permission to celebrate and share your decision to divert textiles from landfill by using your logo on our Who's FAB page.
Once Agreements are signed, we'll provide a copy of our 501(c)3 designation letter and FABSCRAP's COI, should your accounting team or building management need this info.
We're sharing what's new, what's next, what we're learning about textile waste, and what people are saying about FABSCRAP.