NAVY SEQUIN EMBROIDERY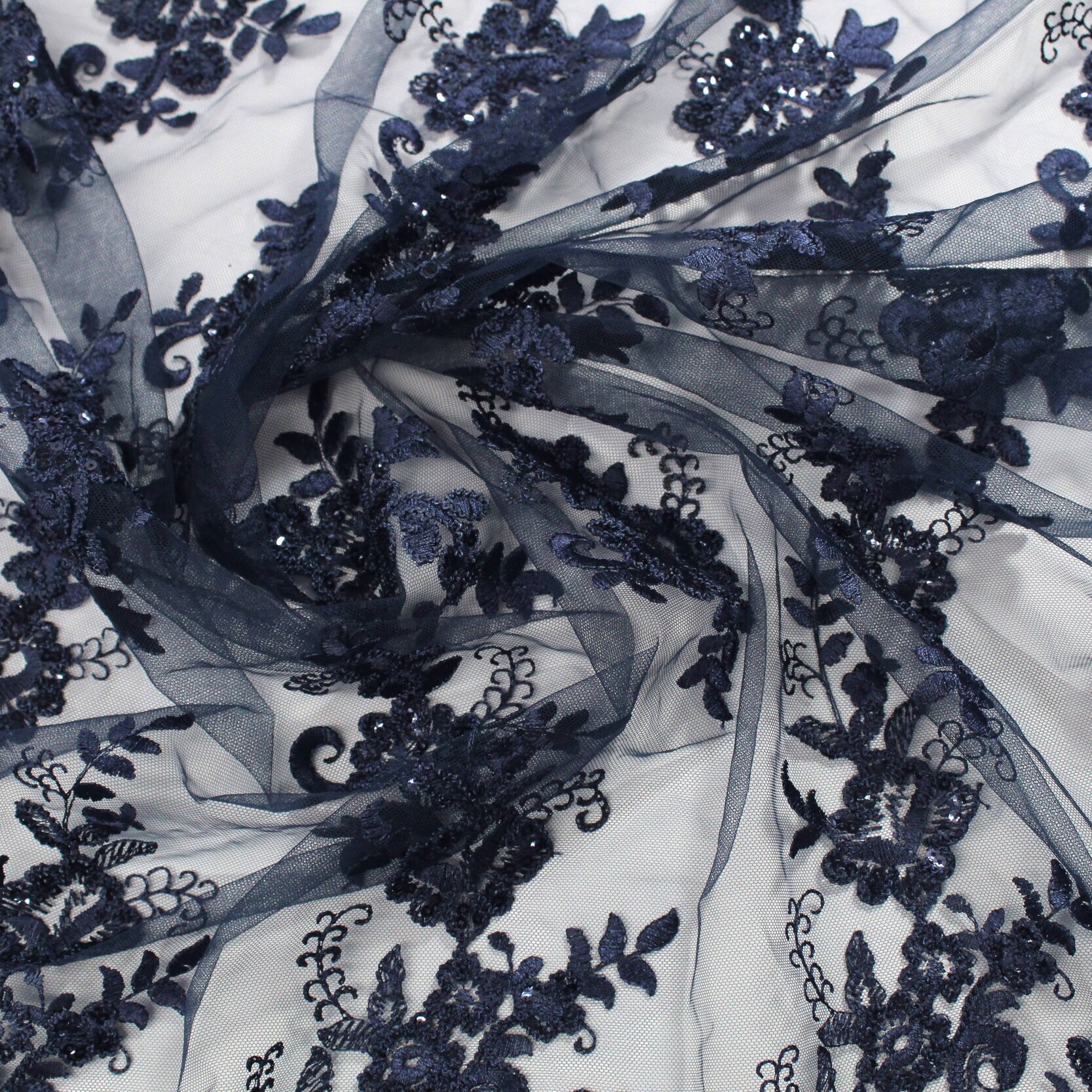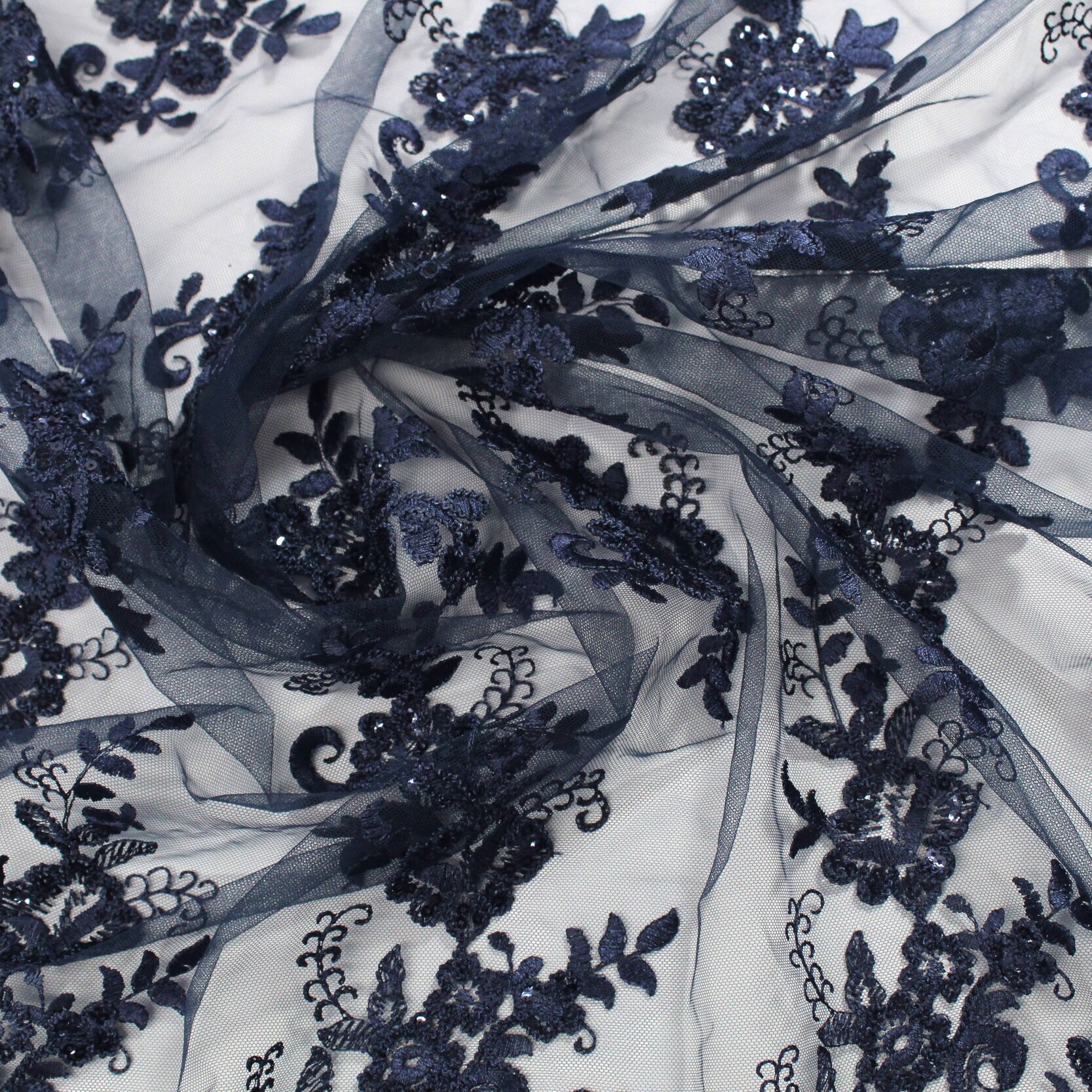 NAVY SEQUIN EMBROIDERY
Navy tulle with embroidered flower pattern adorned with sequin accents. Embroidery stitching finishes with a scallop edge at both selvages. Synthetic blend content. Measures 57" wide and available for order by the yard.
*This embroidered tulle is sheer and light in weight, and has no stretch.
These fabrics are recovered from high-end designers in New York City, sold as a sustainable alternative to destruction and discard in landfill.