GRADIENT EMBROIDERY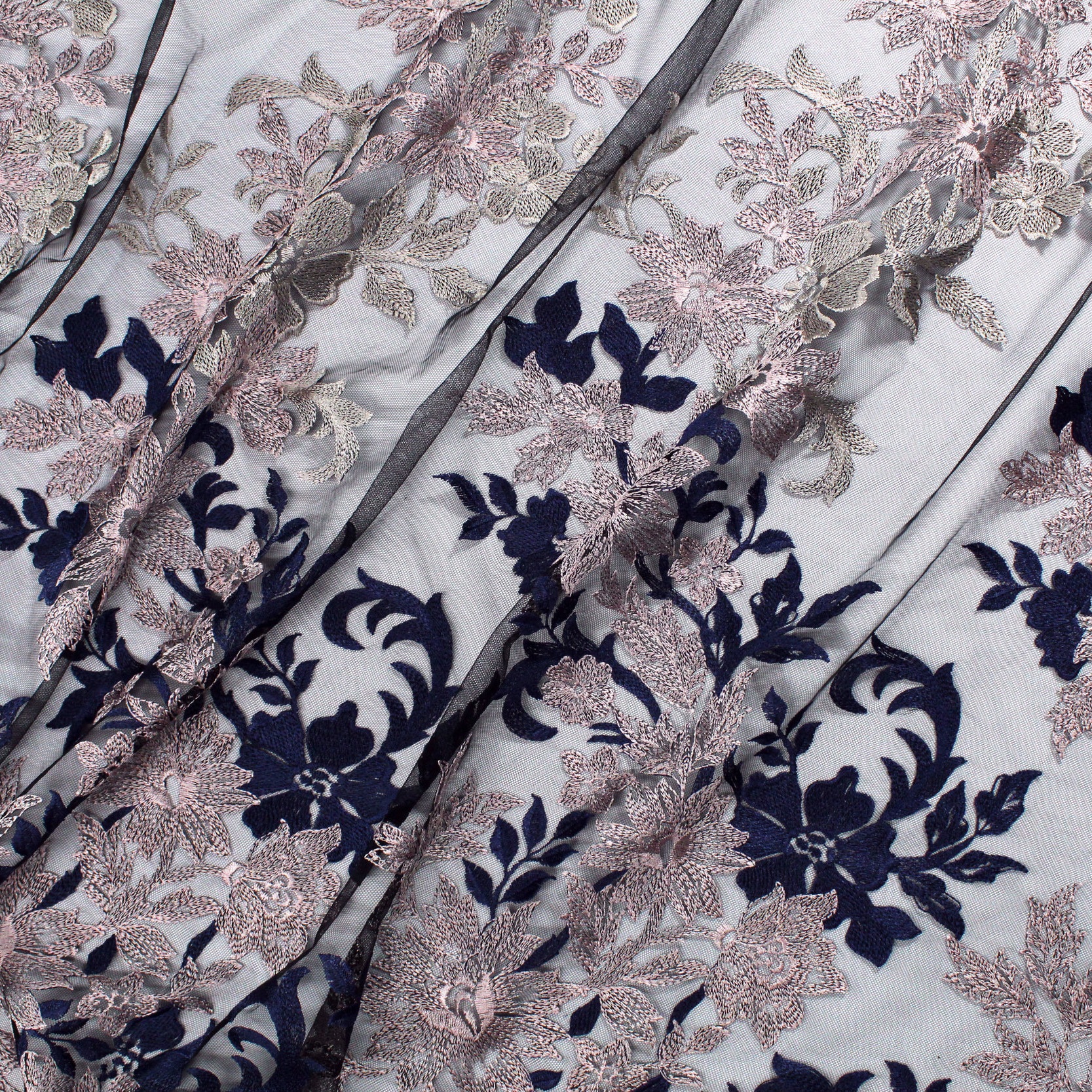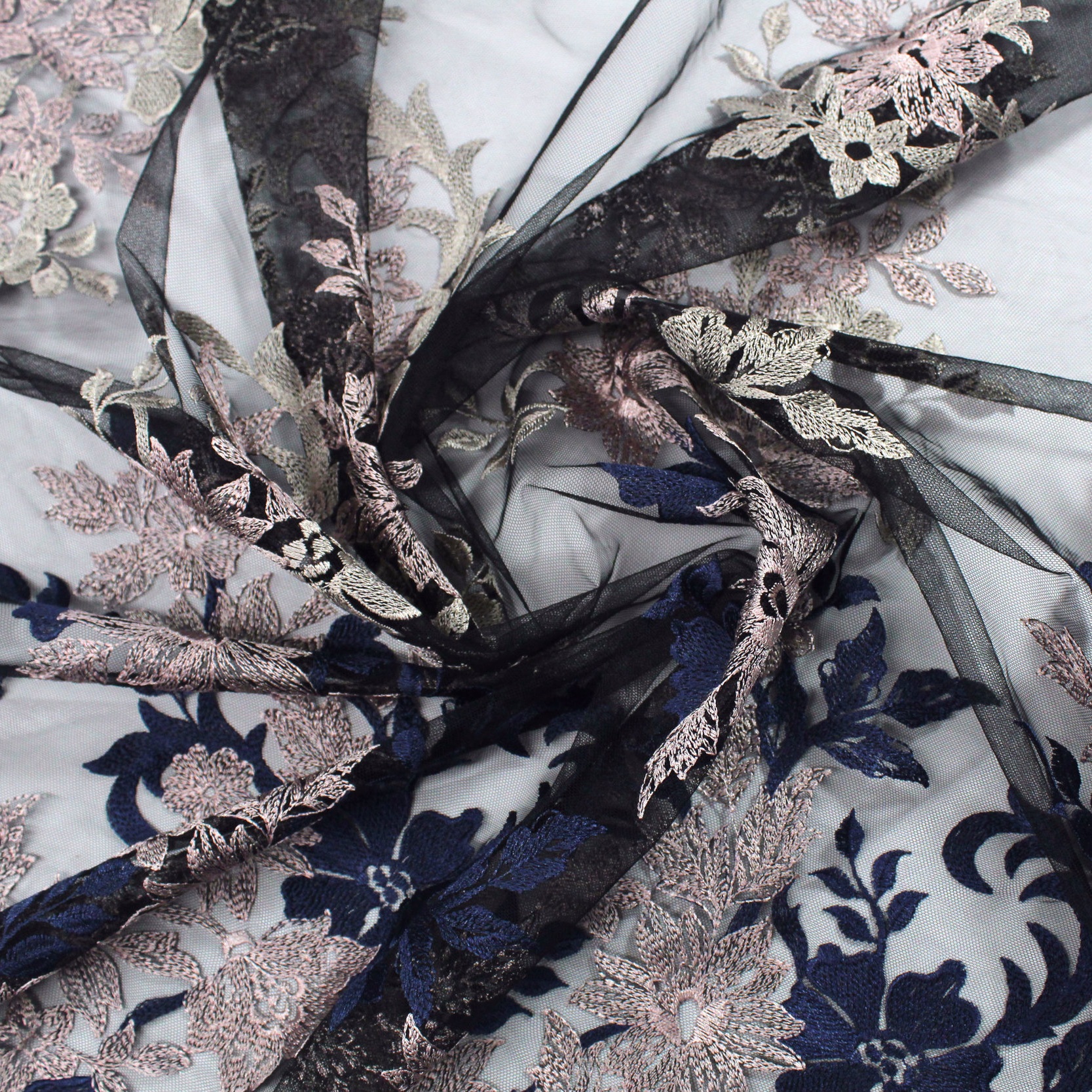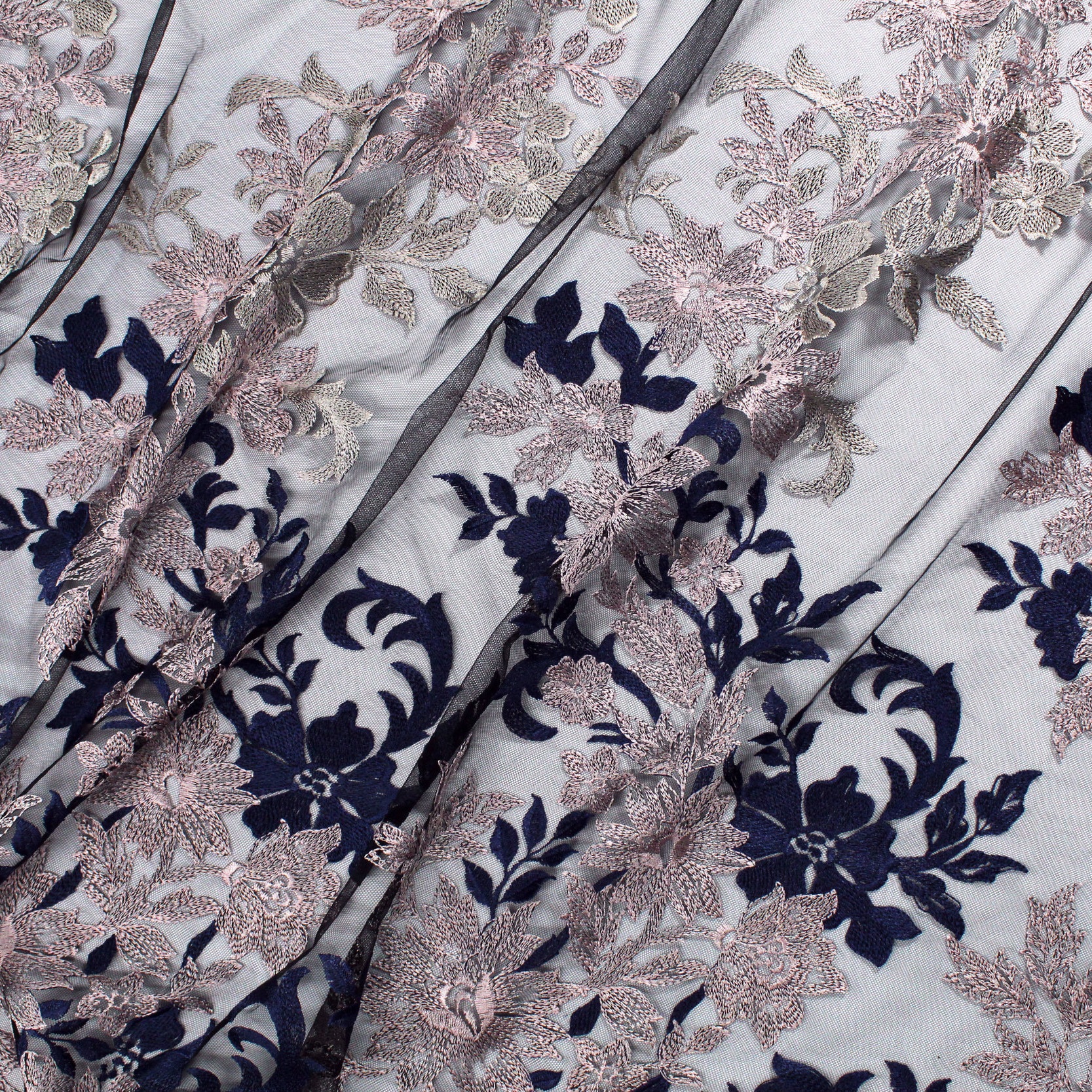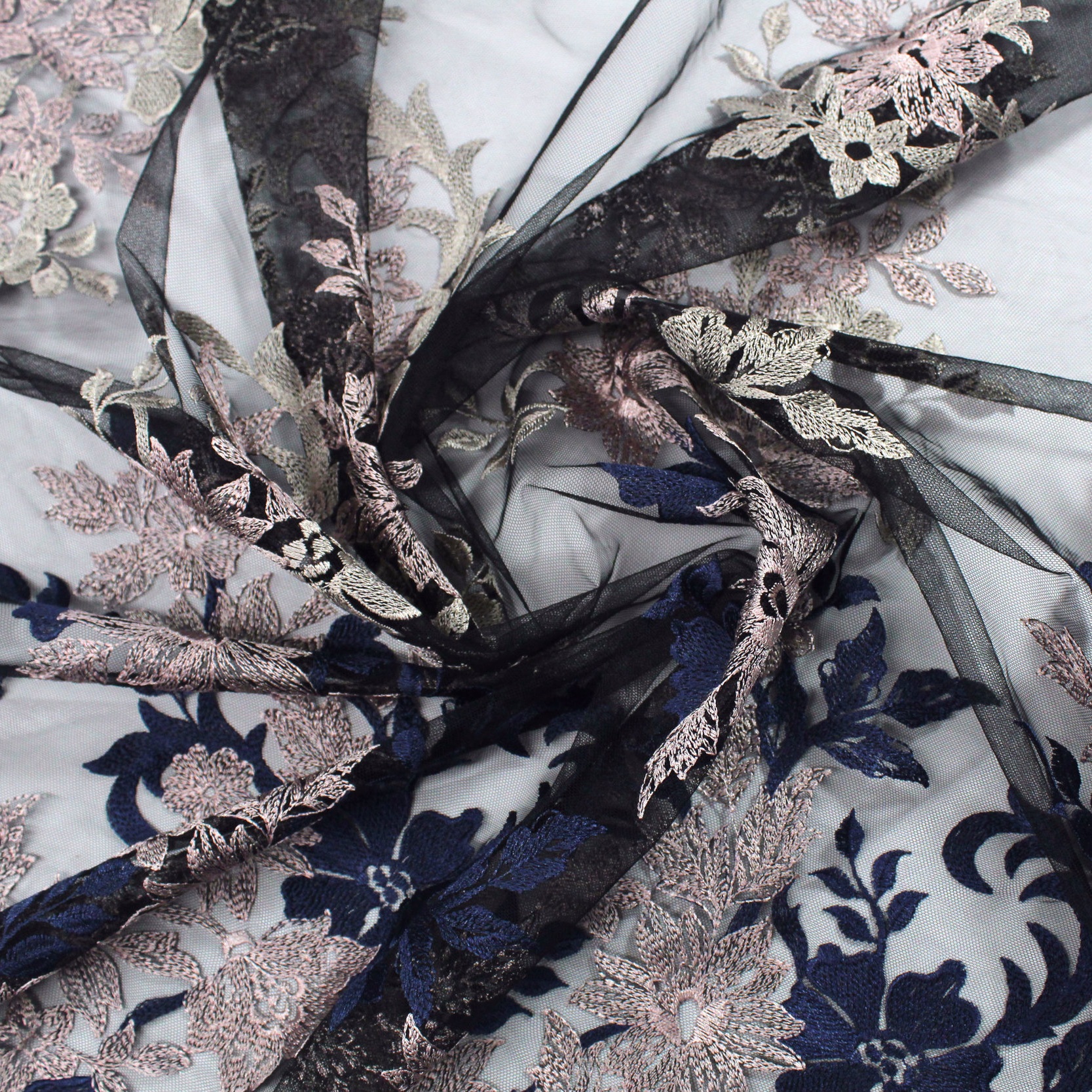 GRADIENT EMBROIDERY
Black tulle with embroidered flower pattern that transitions in color from one end starting with taupe, to rose pink, then ending to navy. Embroidery stitching finishes with a scallop edge at both selvages. Synthetic blend content. Measures 57" wide and available for order by the yard.
*This embroidered tulle is sheer and light in weight, and has no stretch.
These fabrics are recovered from high-end designers in New York City, sold as a sustainable alternative to destruction and discard in landfill.